mailto:info@hg5rug.hu
EchoLink® software allows licensed Amateur Radio stations to communicate with one another over the Internet, using voice-over-IP (VoIP) technology. The program allows worldwide connections to be made between stations, or from computer to station, greatly enhancing Amateur Radio's communications capabilities. There are more than 146,000 registered users in 152 nations worldwide!
More information is on EchoLink's home page
www.echolink.org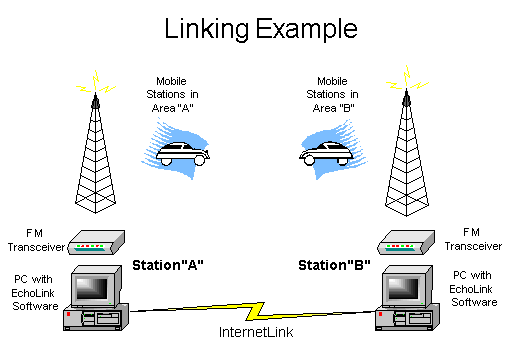 The program runs on Microsoft™ Windows®. It is offered free of charge and may be downloaded
here
.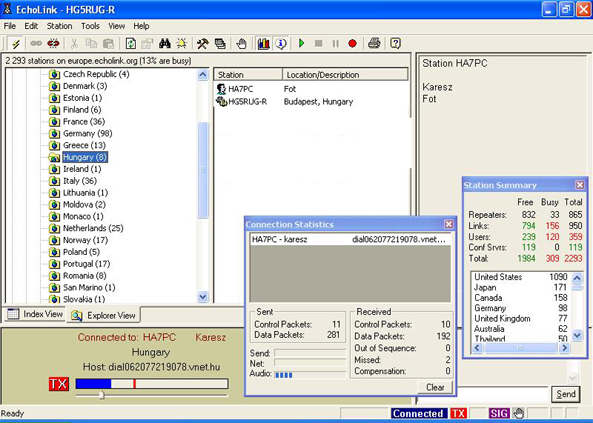 EchoLink is a full-featured software package with many important and useful features. For a brief overview, take a tour!
For more information about VoIP programs such as EchoLink, see QST for February, 2003, page 44, or download the PDF from the ARRL Web site.
Copyright © 2002-2004 Synergenics, LLC. EchoLink® is a registered trademark of Synergenics, LLC.